Kyiv Digital
City services and e-democracy on a mobile application for Kyiv, Ukraine
After the electronic petition service was added to the Kyiv Digital mobile application, the number of petitions increased by more than 10 times, and the involvement of citizens — by more than 100 times.
In order to expand the ecosystem of Kyiv Digital, a digital service platform of the city of Kyiv, the capital of Ukraine, the Kitsoft team developed electronic democracy services — online petitions, online registration for kindergartens and others.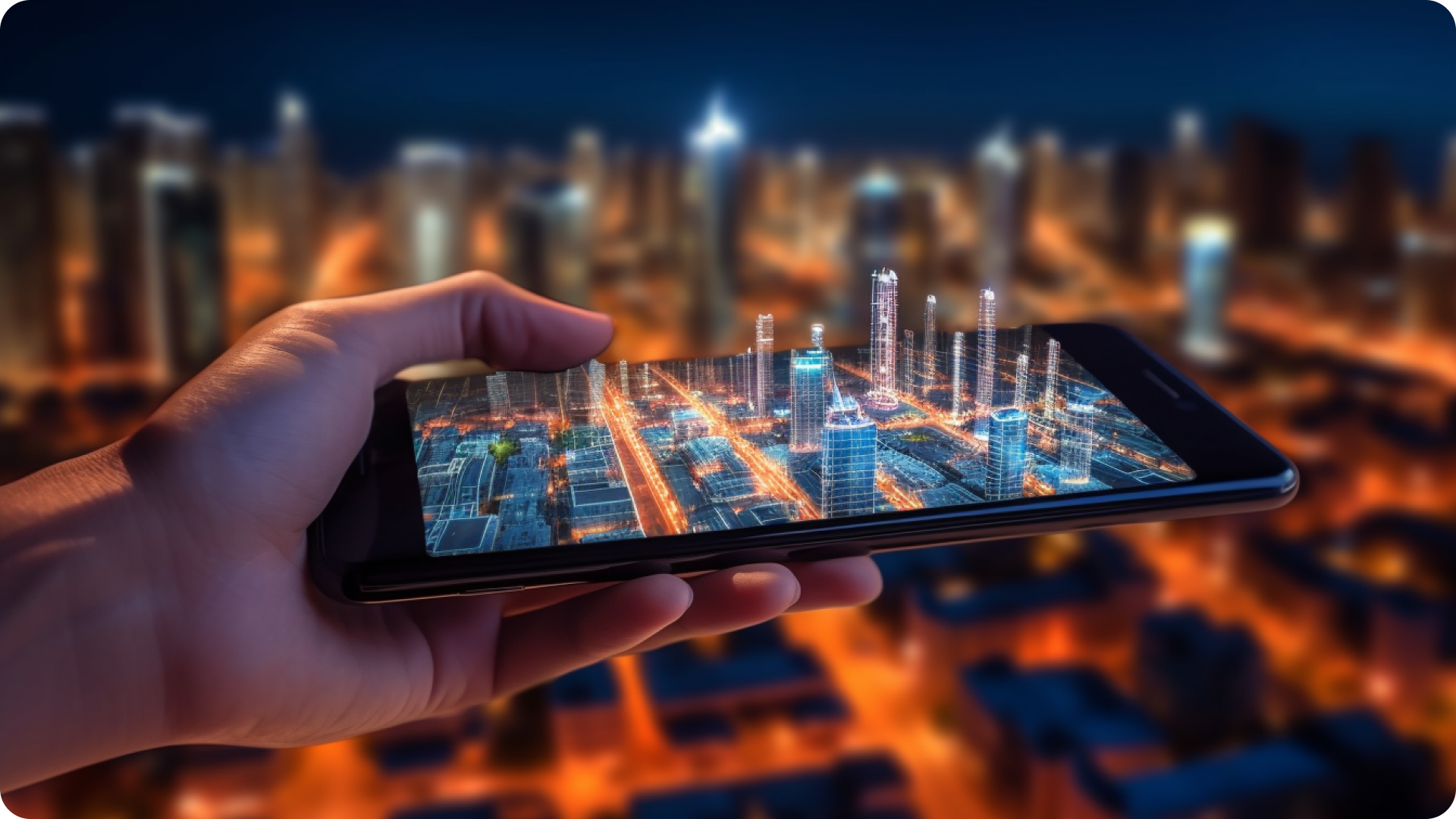 Kyiv Digital is a project launched in 2021 by the Municipal Enterprise "The Main Information and Computing Center" in Ukraine, which belongs to the Kyiv Territorial Community. Today, Kyiv Digital unites an ecosystem of city services, which can be received via the Kyiv Digital mobile application and on other online platforms.
In this case, we talk about online city services developed by Kitsoft for the Kyiv Digital project.
Electronic petitions
Petitions are the tool that enables local democracy. With their help, activists can convey public opinion and influence the decisions of the local council. In order for a petition to be considered, it must receive a certain number of votes within a limited time.
Previously, the petition could only be submitted in paper form, which is why there was not enough time to collect citizens' signatures.
In 2016, we developed an electronic petition service on the portal. It takes just a few minutes to create an online petition. In addition, it is easy to share it on social networks and collect votes.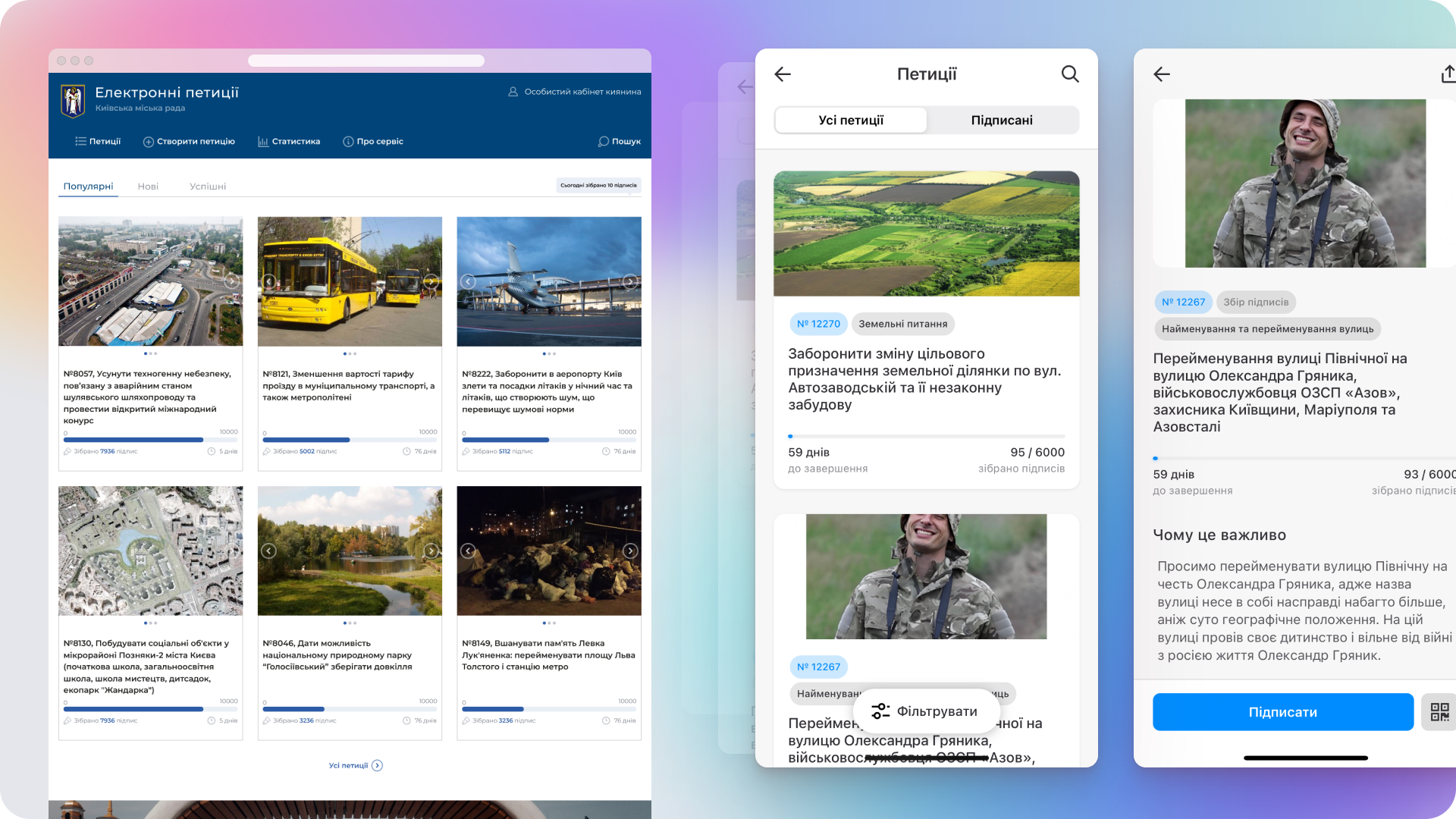 Starting from 2022, electronic petitions are also available on the Kyiv Digital mobile application. The service has become even more accessible and convenient for social involvement, distribution of petitions and gathering of votes. As a result, the number of submitted public initiatives increased by more than ten times, and the involvement of citizens — by more than 100 times (according to data for 2022).
How to submit an electronic petition
Authorize using Bank-ID, "Kyianyn's Card;
Describe your proposal, provide photos or video materials and indicate the expected result;
Enter contact information for getting a written response.
Statistics and data analysis
Analytics about created petitions and their results are displayed on the portal. For this, we have created a special module that collects and visualizes data.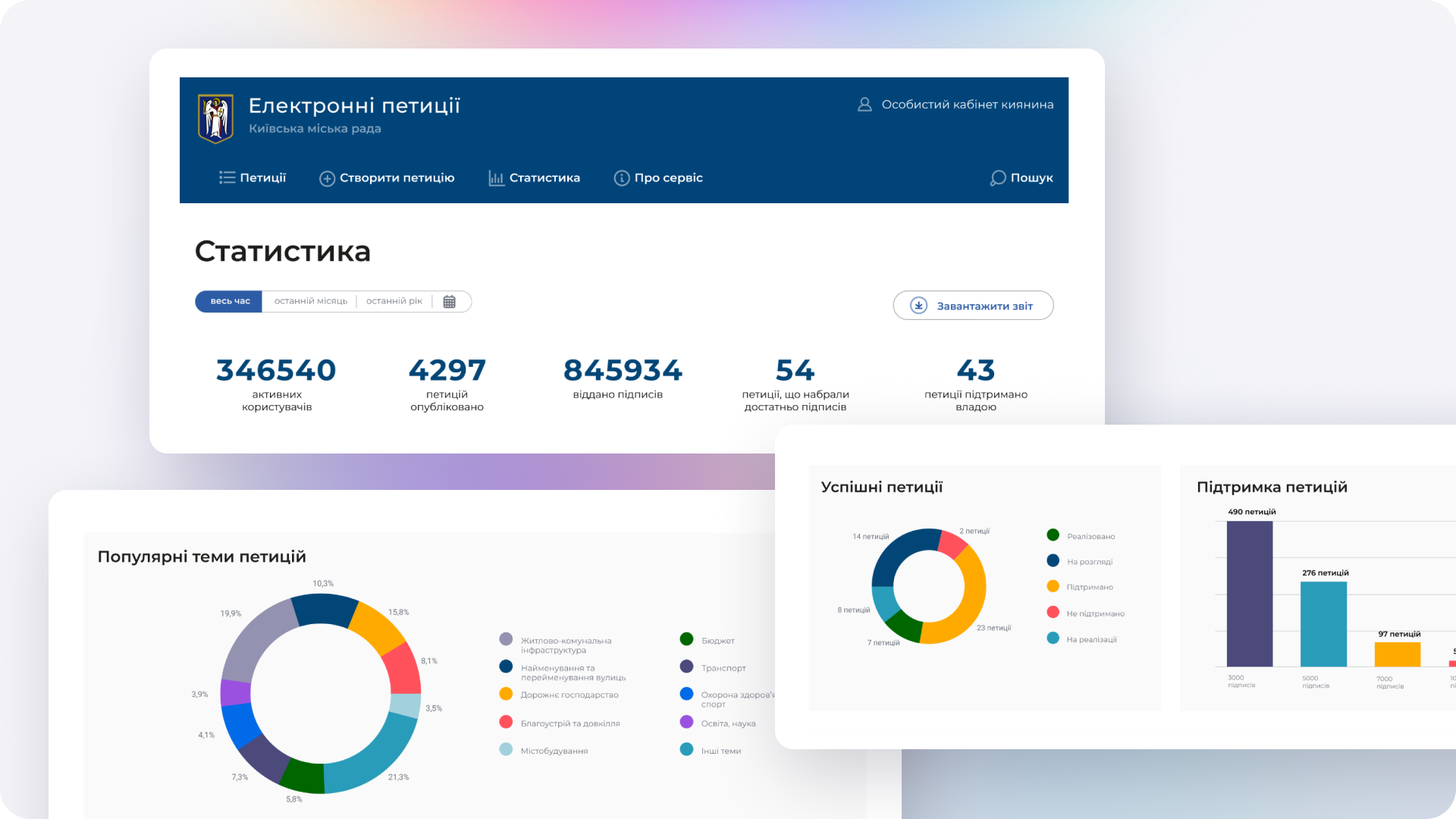 Online registration for kindergartens in Kyiv
In 2017, our team developed another city service — a portal for online registration for kindergartens.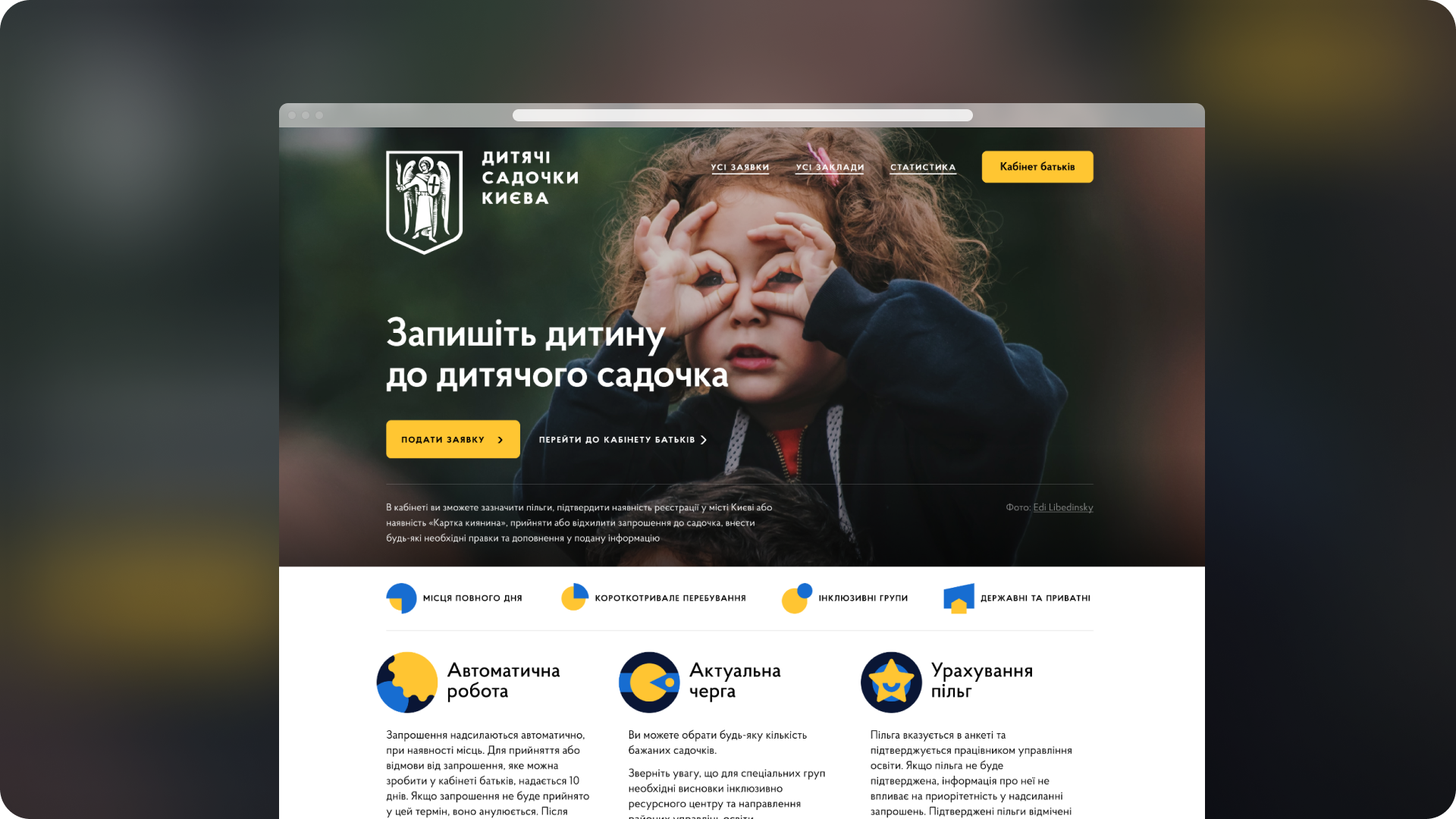 The problem with the places in kindergartens in Kyiv was quite acute; it was very difficult to find a place. In order to eliminate corruption and reduce the human factor in this area as much as possible, it was decided to create an electronic queue. Now parents can choose a kindergarten and register their child online.
The automation of this process not only increases its transparency but also makes it more convenient and accessible.
How to register a child for kindergarten
Create a KyivID account on the portal. This service was developed separately by the customer's team and may take a few minutes to create an electronic account.
Create an application. Personal data must be entered in the application — name, date of birth, child's birth certificate, and parent's contact information. And also indicate your wishes, which format of kindergarten you would like to attend (full-time or part-time) and from which year.
Choose a kindergarten. The portal has a map of the city's kindergartens, and you can use filters to find kindergartens according to your request: with free places, by group type and age, by district, by year of admission, by the form of ownership, or by specialization. The kindergarten card shows the occupancy of groups at the moment and registration records for the following years. The selected kindergarten (or several) will be automatically added to the application.
Accept the invitation. According to the request, parents receive an invitation to kindergarten and have 10 days to accept it. If there is no answer, it will be rejected automatically.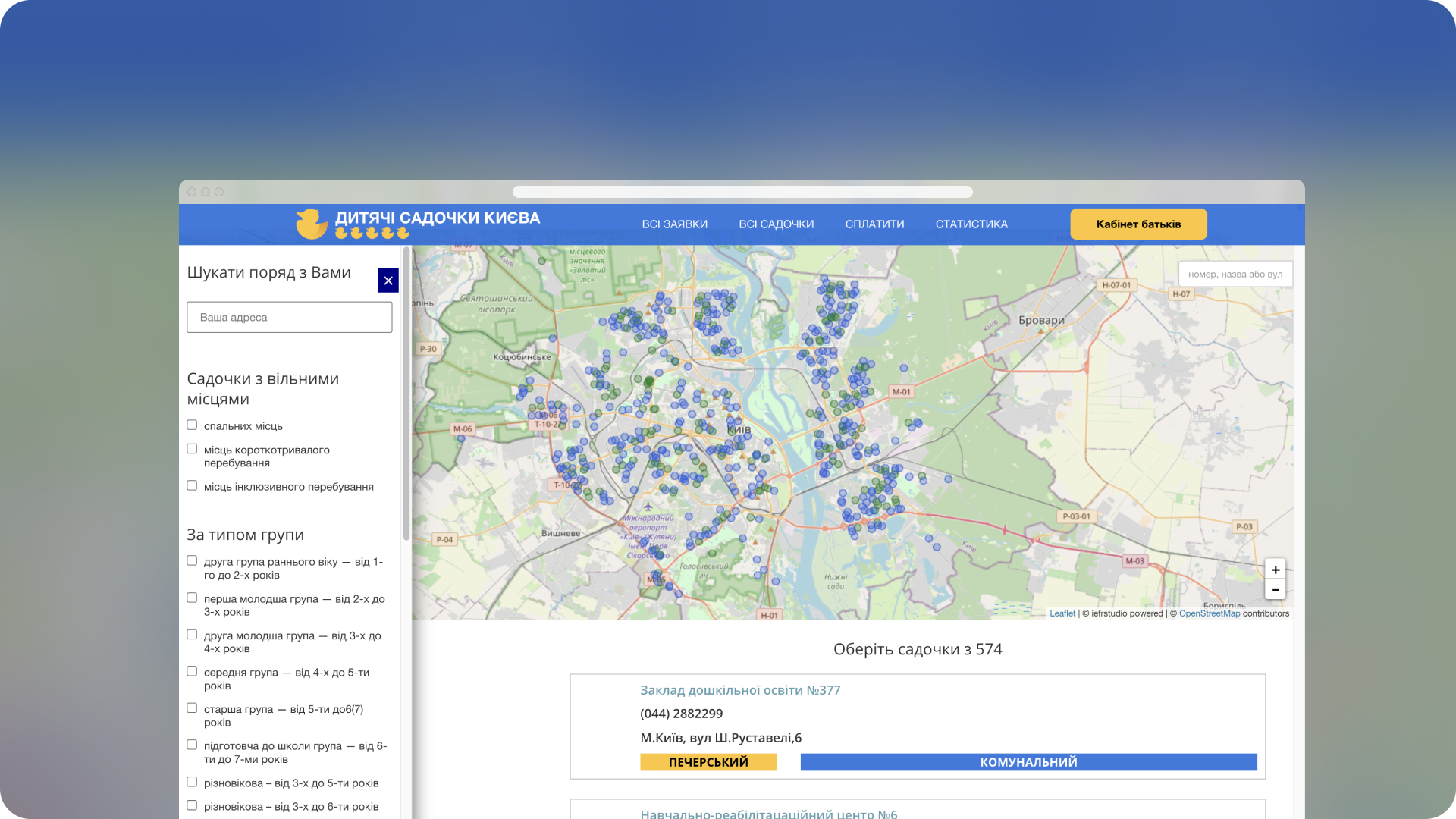 The status of the application can be tracked via the electronic account. If necessary, for example, if the family has changed their place of residence, they can choose another kindergarten.
There you can also see application statistics by year of entry, districts and other filters.
In general, the online service has greatly simplified registration for kindergartens, and the city administration is constantly analyzing feedback and identifying other problems that still need to be solved.
In 2023, the service is going to be updated.
---
We will happily inform you about other city development ideas and their implementation soon.