The Gaze
A digital platform for news from Ukraine, Europe and the USA.
Kitsoft developed The Gaze news portal for the State Enterprise "The International Broadcasting Multimedia Platform of Ukraine".
According to the customer's concept, it is an information space where Ukrainian narratives, heroes and stories are organically presented through topics and values that are interesting and understandable to a wide audience of the Western world.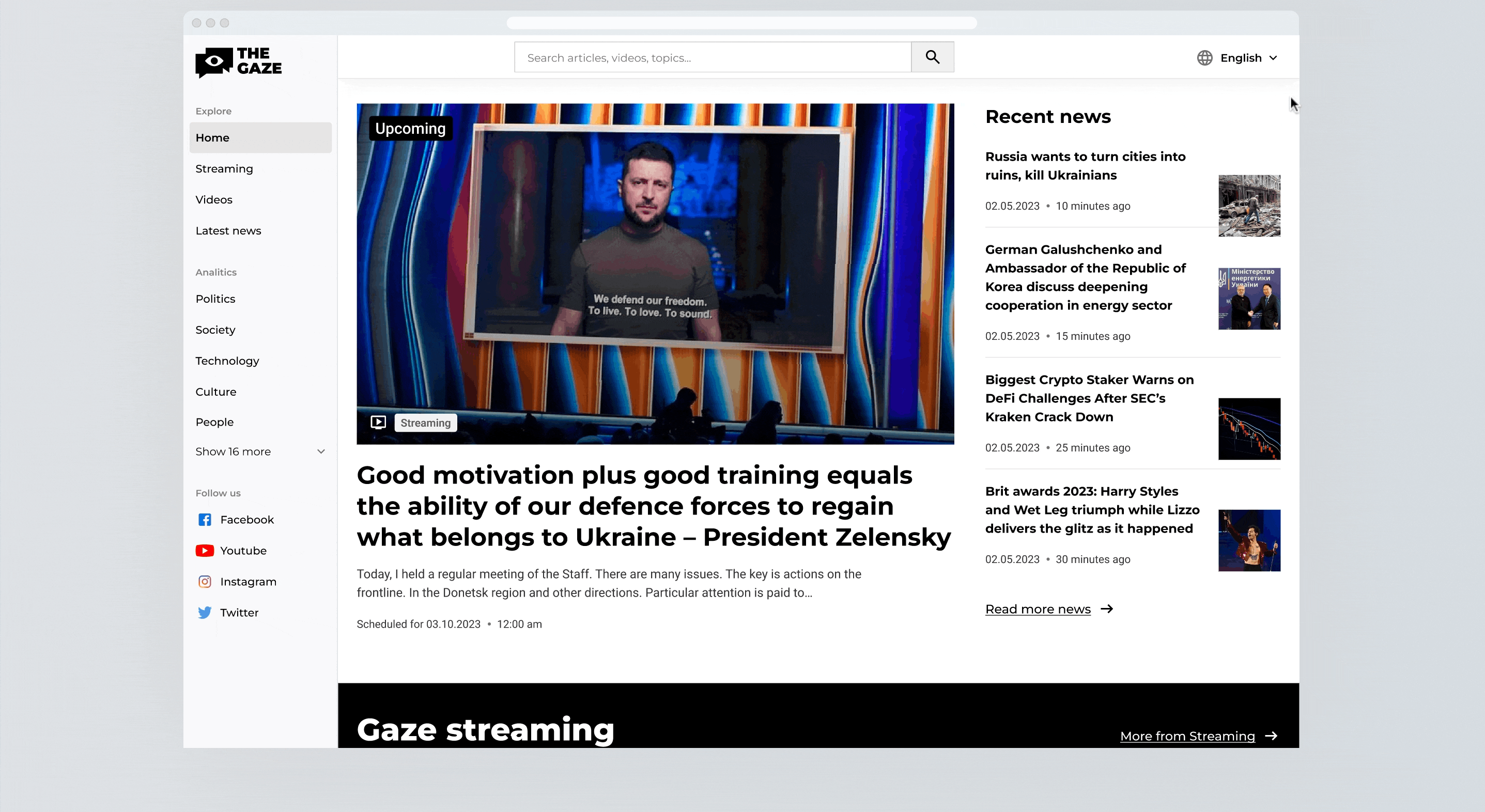 The new platform combines news, reports, entertainment content, analytical materials and streaming formats.
The platform includes three key blocks:
The news feed presents the top news of Ukraine, Europe and the USA.

The analytics block offers an author's view on a number of different events and phenomena, which are united by the connection with the Ukrainian context.

The video materials are presented via original political and social shows, podcasts and entertainment projects. The political talk show Talk For More with the host Henry Keen and the entertainment news show Hidden Angle have already been launched.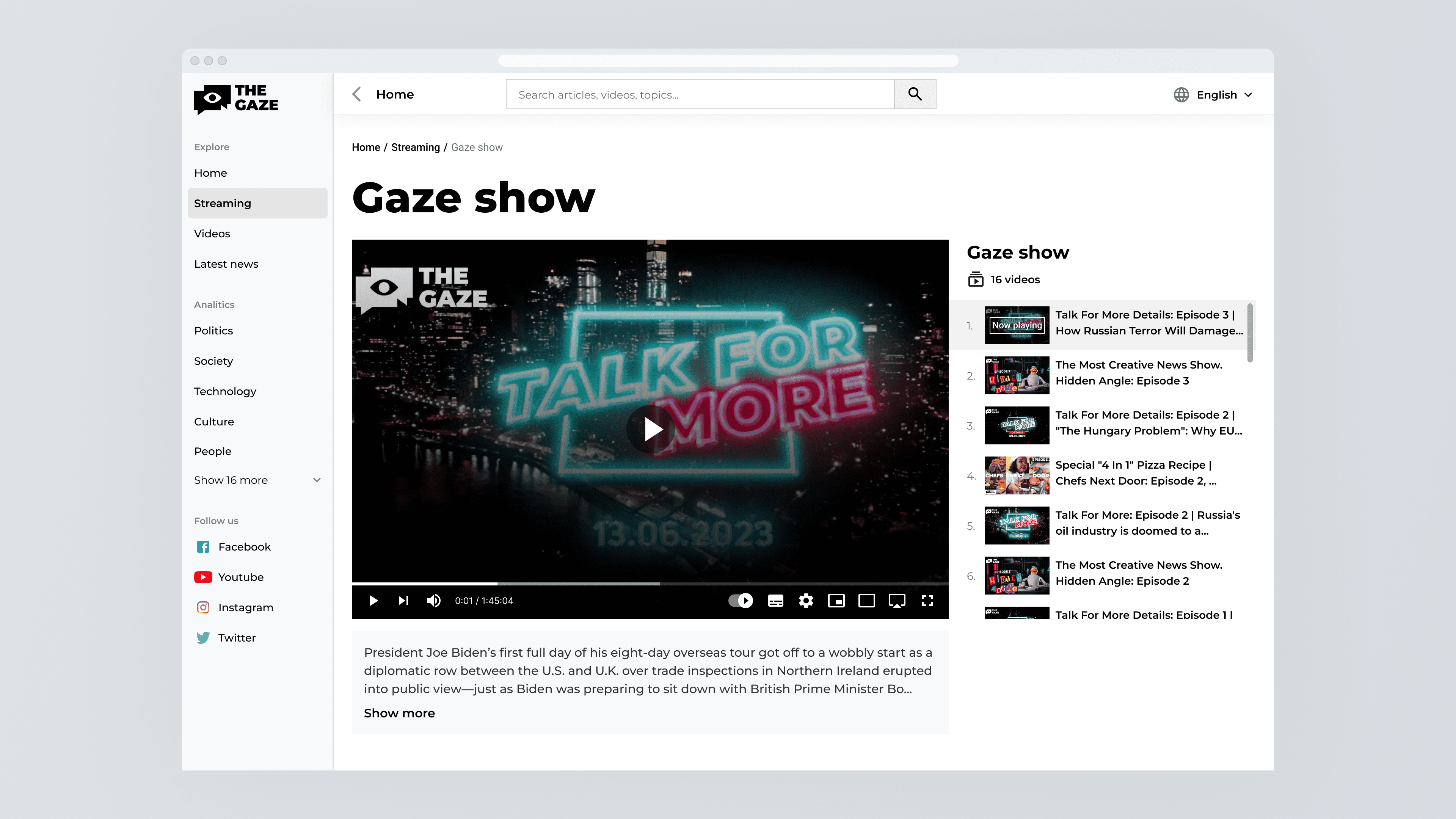 To make it as easy as possible for users to find materials, we have created a minimalist design of the website, on top of properly organizing the content, templating sections and adding filters.
In order not to overload users with information, the main page displays only relevant publications in each category: politics, culture, economy, technology, and life. Additionally, in each section, you can sort publications by topic, for example, "Zelensky", "White House", etc.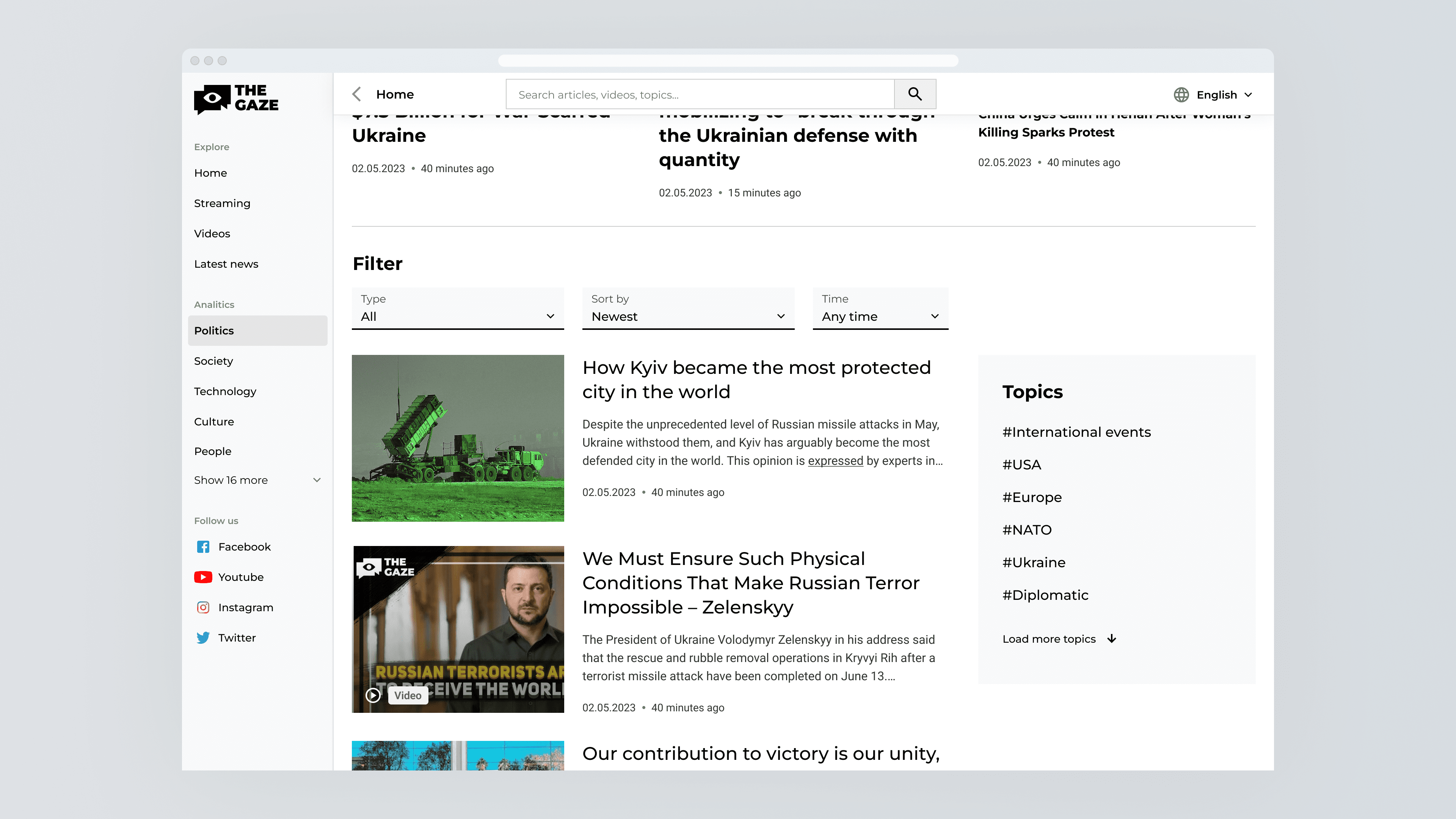 Our task was that the person who came to read the news should not focus on learning how to use the website, but should easily find what they are interested in.»
The portal also provides a subscription to news.
---
Currently, the website is being tested and gradually filled with new content.