City Platform for Mukachevo
The smart city platform helps the administration to be closer to citizens and facilitates communication
Mukachevo received an award in the nominations "Best Mobile City" and "Best Digital City" in Ukraine at the Kyiv Smart City Forum 2020
Overview
There is transparent information about administration and online access to public services. The admin panel is user-friendly and has automatic control that eliminate errors and provides valid information. The website also highlights interesting events attracts investors and tourists.
Structure
UX designers analysed the information and developed a new, logically organised architecture of the site.
The home page displays the most up-to-date information on city and community management and provides quick access to advanced information:
Main activities of the city administration;
City and regional administration;
Resident's office with electronic services.
Then on the main page, there are the following sections: news, calendar of events, services for citizens.
The features of the platform are instruments for site administration, developed by Kitsoft. Special modules allow users to automate the configuration of a content and display it according to the their request.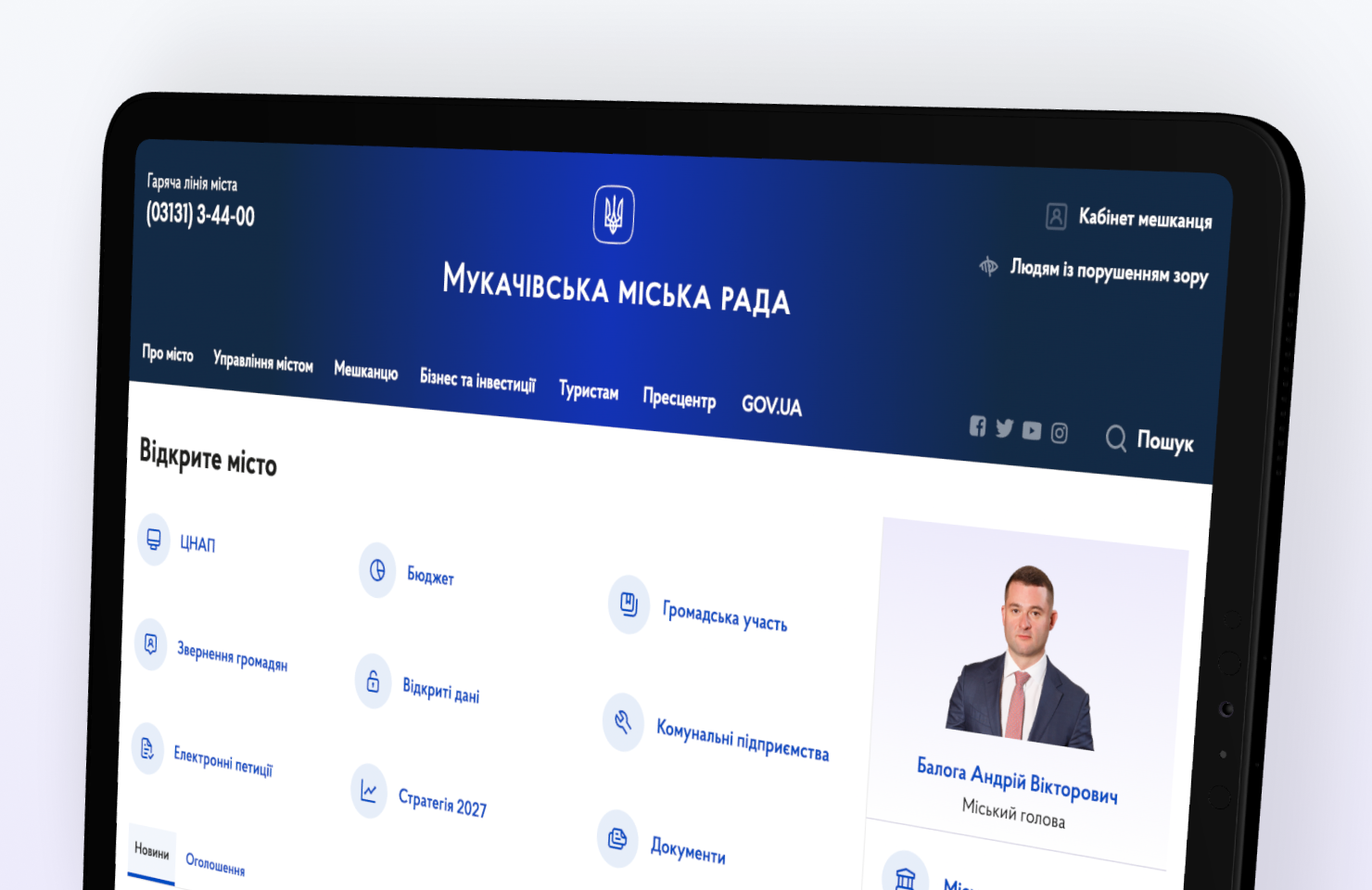 The Local Government module
It is a tool for managing information about administration personalities. All of them have profiles on web sites with fields according to their roles: Position, Contacts, Biography, Participation in factions or other organisations, documentation (reports, declarations, etc.). This automation helps eliminate errors.
Timeline module
The work plan is on the main page and informs about the activities such as council meetings and events in the city.
Each of them can contain additional information, documents, and links to the broadcast. Users can add events to their calendars.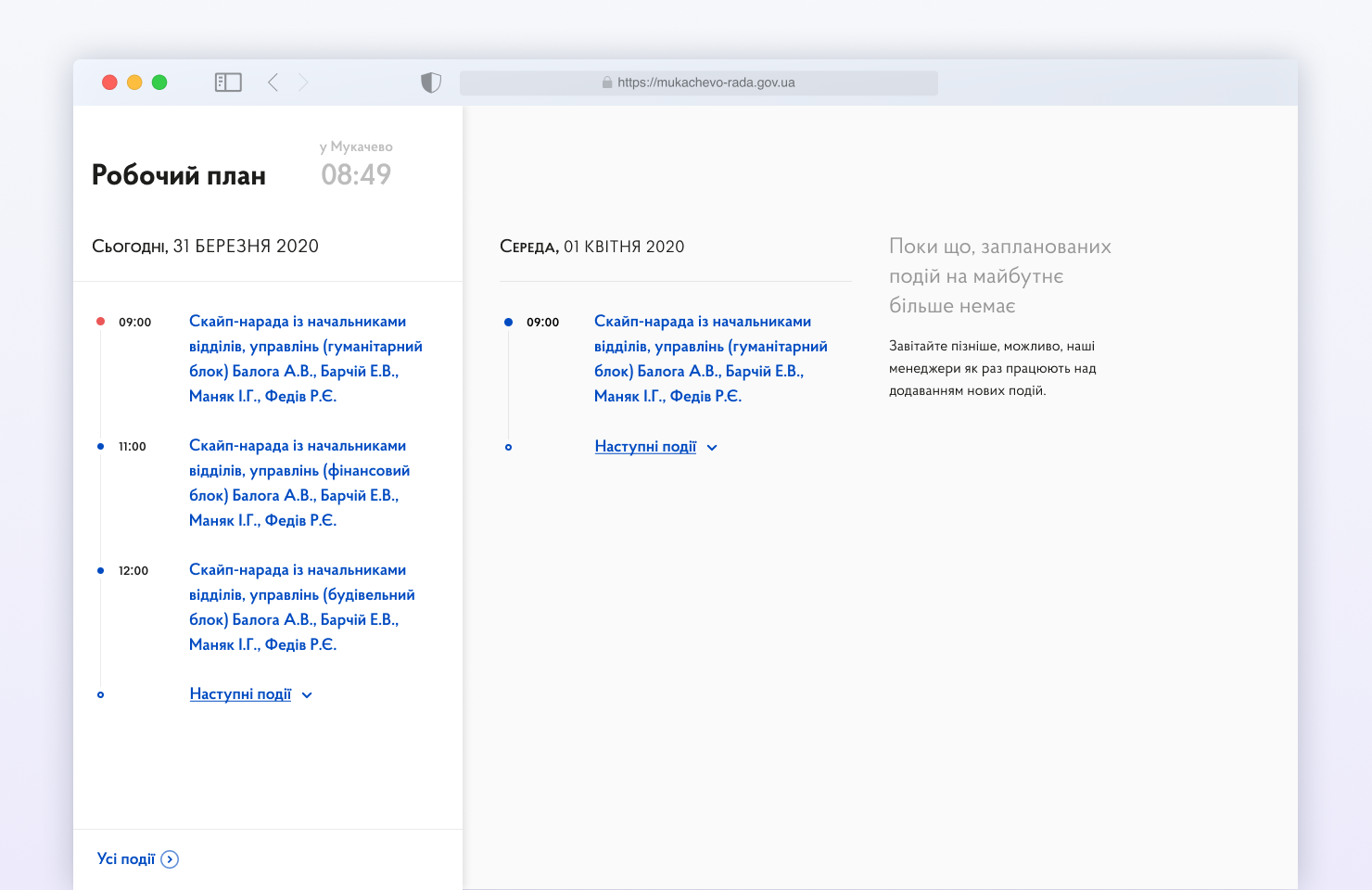 Dynamic statistics
The statistics plugin is used to visualize data and analytics according to filters. The system administrators of the website can create new visualizations with the required fields.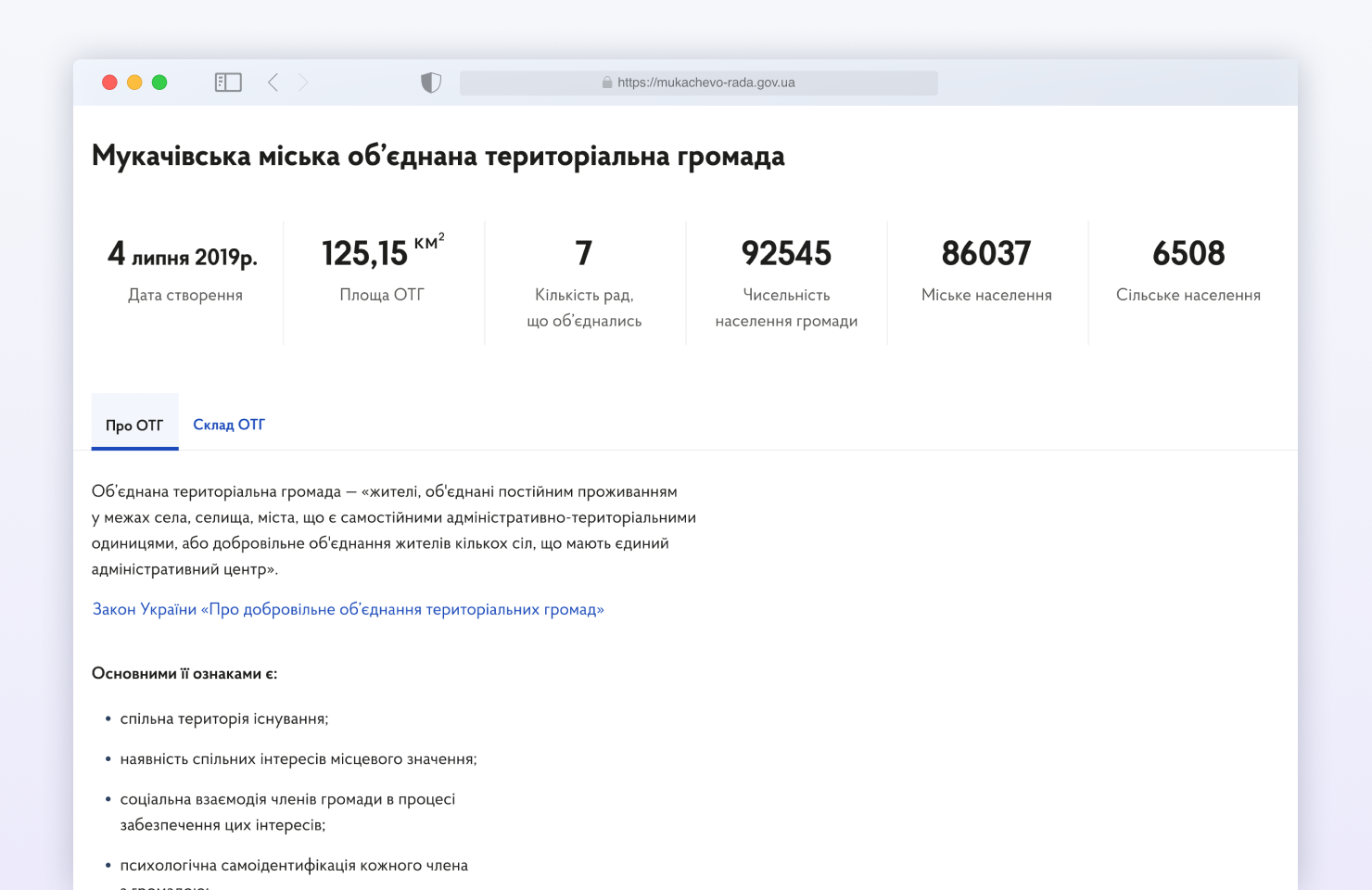 Media Gallery
Here you can find photos and videos combined into albums. Materials present the city as a place of interest for tourists, businessmen, investors, etc. The album gallery can be placed in any section of the site.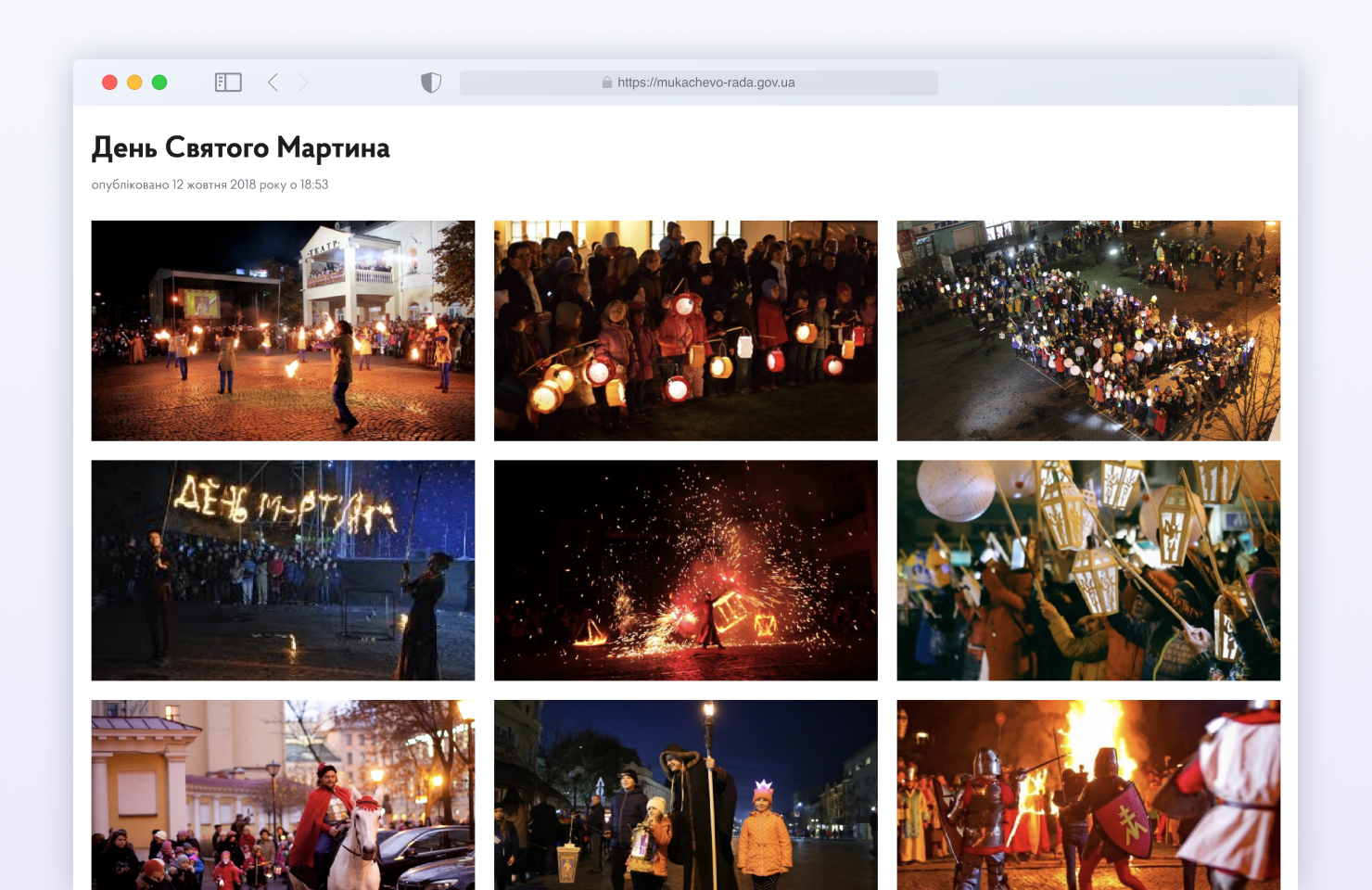 Online applications
It helps to involve residents in city life. To implement the electronic application on the city platform, we set up the integration of the site through the API with the document management system.
Citizens can take a photo of something that is wrong in the city on their smartphone and send a request to fix it. Each application has an ID, which can be used to track the status.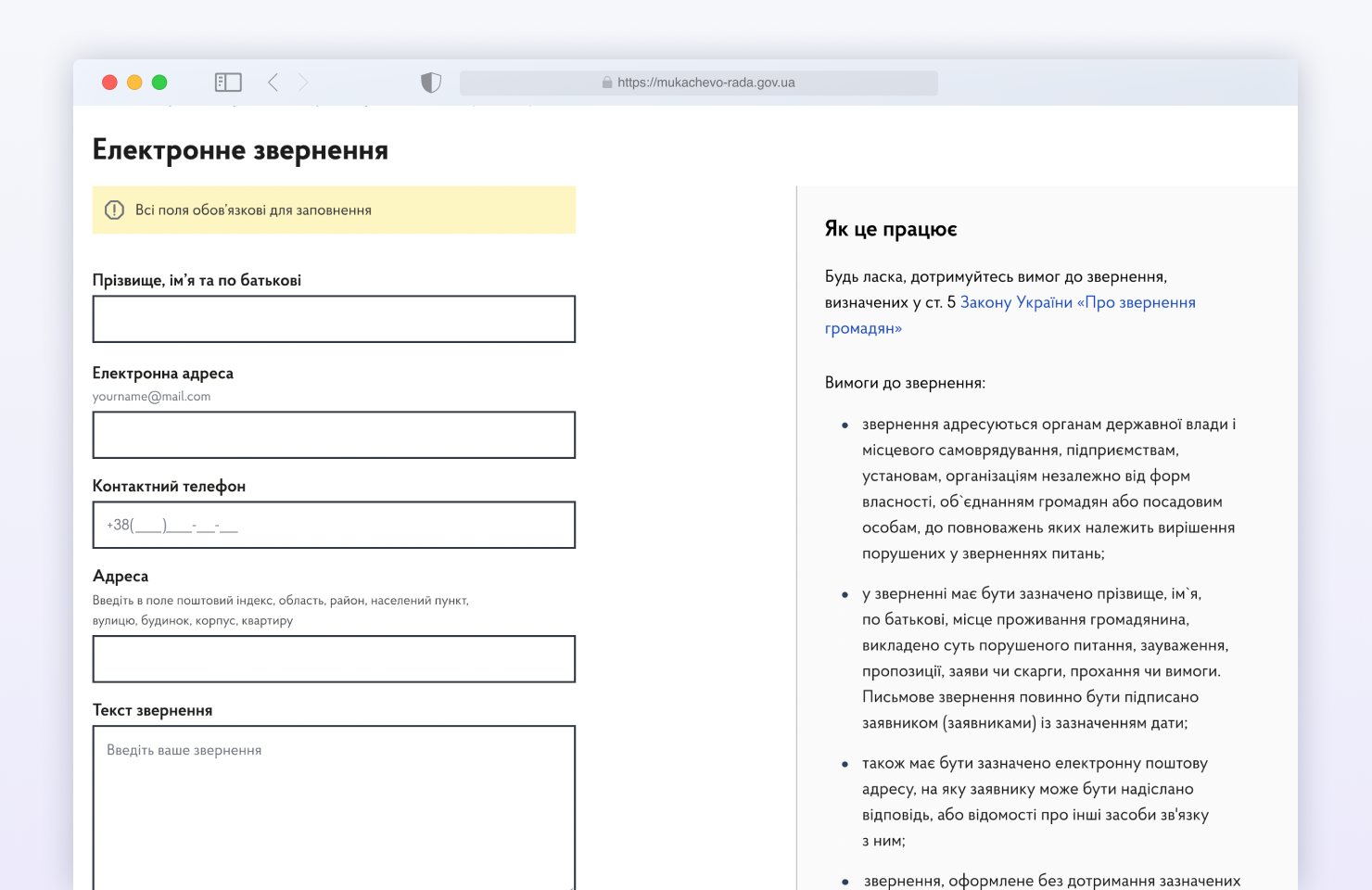 Land Module
It configures information about land and city premises that are leased or available for business. The Auctions section contains items that have been put up for an auction, and here you can check the existing lot through inventory 2.0.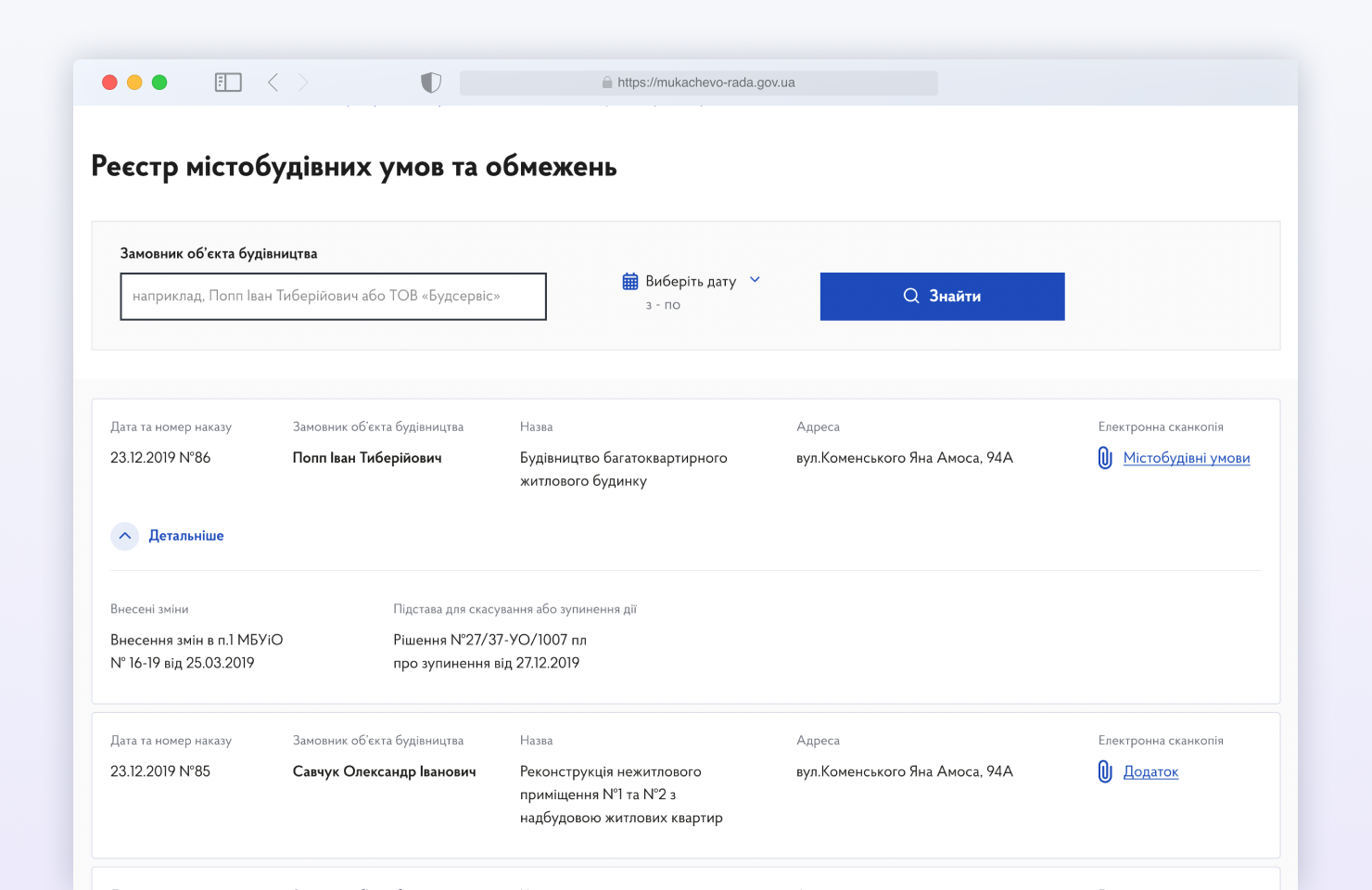 For Investors of regions
The site is a business card of the city for tourists and investors. The portal contains relevant sections with information about the appeal of the city and region.
Currently, we continue to improve and support the portal.